Farmers Urged To Embrace Modern Farming Techniques
State Department for Crop Development and Agricultural Research Principal Secretary (PS) Hamadi Boga has advised farmers to embrace modern farming methods that would enhance food sustainability in the country.
Prof Boga says there is a need for small-scale farmers to continuously improve their agricultural knowledge and skills in the wake of rapid changes in climate and weather patterns.
The PS attributed farmers' continued dependence on the traditional and outmoded methods of farming for the country's perennial food insecurity.
He encouraged farmers to equip themselves with new farming techniques and practices to increase crop production.
Prof Boga spoke at the Kenya Agricultural Livestock Research and Organisation (KALRO) Horticulture Research centre, Matuga in Kwale County during a field day organised by the Kenya Cereal Enhancement Programme Climate Resilient Agricultural Livelihoods Window (KCEP-CRAL) and attended by small scale farmers drawn from Kwale, Kilifi and Taita- Taveta counties.
KCEP-CRAL aims to reduce rural poverty and food insecurity among smallholders in Kenya's arid and semi-arid lands by developing their economic potential, while improving their natural resource management capacity and resilience to climate change in an increasingly fragile ecosystem.
The PS also encouraged the farmers to engage in agro-business as it will in the long run help them boost their agricultural livelihoods.
"Modern agricultural technologies would boost the country's fight against food insecurity and encourage agribusiness," he said.
He said by embracing modern farming techniques and adapting to climate change farmers would be able to ensure food and nutrition security is attained as stipulated in the Big Four Agenda.
The PS noted climate change is making weather patterns increasingly unpredictable impacting negatively on small-holder farmers who depend on rain-fed agriculture.
"To this end we encourage smallholder framers to embrace agricultural insurance to insulate themselves against financial risks posed by weather unpredictability," he said adding that it strengthens the resilience of smallholder farmers against climate change.
Prof Boga said by improving the quality of their produce, farmers would realise improved quality of life and contribute to socio-economic growth.
The PS at the same time said plans are afoot to launch a new high yielding and fast maturing coconut variety for coastal farmers.
"The new dwarf variety which matures faster than the conventional tall coconut tree is bound to change the fortunes of local farmers since it produces 300 nuts per year as opposed to the 50 nuts produced annually by the tall variety," he said.
He said seed nuts were brought into Kenya from India and planted in a quarantine site under supervision at the Kenya Agricultural and Livestock Research Organisation (KALRO) Matuga in Kwale County.
"We have quarantined the imported coconut seedlings in special nurseries to ensure they are free from pests or diseases," he said.
Prof Boga said some have germinated and are ready for transplanting to open quarantine at the research station while others shall be distributed to selected farmers in Taita Taveta, Kwale and Kilifi Counties.
"The hybrid coconut is characterised by high yields and faster maturity compared to the older variety. The 1st phase of the planting will be in Taita Taveta, Kilifi and Kwale counties," he said.
The PS also said efforts to revive the cashew nut farming in the coastal is on course.
"We are keen to revive the once thriving high quality cashew nut industry that collapsed more than two decades ago," he observed.
Kwale County Executive for Agriculture Joanne Nyamasyo said the devolved unit was determined to support farmers with modern farming tools, fertilisers and capital.
Nyamasyo said that the county has tried to alleviate the dry land areas like Kinango and Lunga Lunga sub-counties by establishing multimillion shilling water dam projects.
Some of the dams include Nyalani, Mwakalanga, Kizingo, Mkanda and Dziweni stimulating agricultural activities with local farmers becoming resilient to hunger and poverty.
She said the water has promoted irrigation farming and livestock keeping in various parts of the region.
Nyamasyo said farmers received free seeds and fertilisers from the county government after learning modern farming techniques from agricultural extension officers and expressed hope that the area will soon be food sufficient.
"Farmers have been receiving agronomic best practices including appropriate planting techniques such as early planting, plant spacing and proper weeding,'' she said.
"For example previously local farmers used to harvest 5 bags of maize per acre but now they harvest 8 bags from the same acreage" she said.
The Agriculture Executive said in order to make agricultural production more sustainable in the region the county government is planning to venture into irrigated crop production.
"The use of certified high yielding seeds, access to modern farming methods and financing local farmers has seen Kwale's food growth rise significantly" she said adding that the county has been enabling farmers in the region to access training on best farming practices and gain access to improved seed and fertilizers.
She said, 'as a county we want to explore small-scale irrigated agriculture for enhanced food security through tapping into the waters of rivers and dams'.
She challenged farmers to diversify their farming activities by embracing drought resistant crops like sorghum, millet, cowpeas and green grams which do well under erratic rainfall.
Nyamasyo advised farmers to abandon outmoded farming methods and appreciate modern agricultural practices to boost food production for local use and export.
Kirinyaga Man Kills wife, Four Children
A 35-year-old man who murdered his wife and four children turned himself to the Kirinyaga Police station.
Rukenya assistant chief Kenneth Murimi confirmed that the bodies were still at the scene when police visited.
The 35-year-old man identified as Paul Njuki, is still in police custody, assisting investigations.
The slain victims have been identified as wife Millicent Muthoni, 38, Nelly Wawira, 13, Gifton Bundi aged seven, five-year-old Sheromit Wambui and Clifton Njuk aged one.
Police went to the crime scene at around 2230hrs and found the scene intact.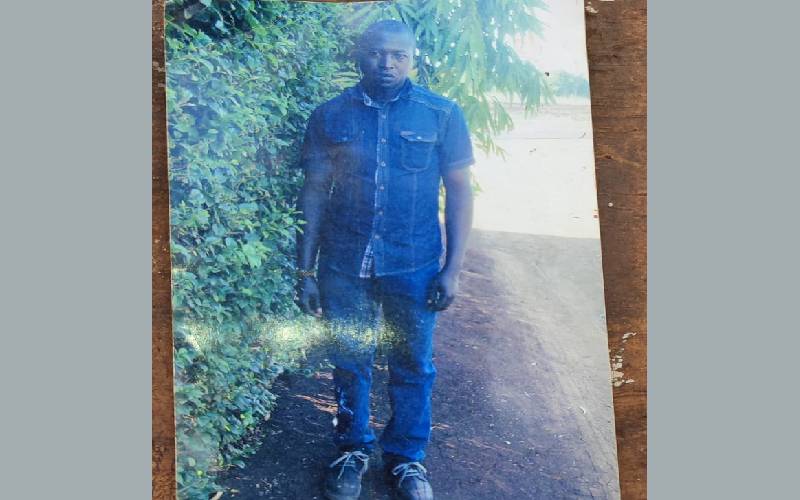 The bodies were in their beds, with multiple stab wounds on the heads.
Police stated that one murder weapon was retrieved.
The suspect is yet to lead the officers to where he claims he threw the axe he confessed he used to attack his family.
Efforts to remove the bodies to Kerugoya county mortuary are ongoing but the heavy rains made the roads impassable.
At some point, police said, the vehicles ferrying the bodies were stuck.
I Stabbed My Husband To Death – Woman Confesses To Court
Elizabeth Wawira, a middle-aged woman confessed to stabbing her husband to death on July 18, 2021.
 The woman who comes from  Embu on Thursday said she fatally killed Ngari Mbaka at their Ngiori Village home in Mbeere South following a drunken fight.
Mr Mbaka was confirmed dead at the Embu Level 5 Hospital a few days into his treatment.
Miss Elizabeth Wawira had earlier denied killing her spouse.
But, on Thursday, she notified the court that she wanted to change her plea, saying she'd entered into a negotiated agreement with the prosecution.
The accused told Embu High Court judge Lucy Njuguna that she did not intend to kill her partner, and that she accidentally stabbed him during a domestic fight.
Wawira said she and Mbaka were drunk during the dispute.
"On that day, my husband arrived home at 9:30pm. He handed over to me a few tomatoes and meat for dinner. As I was preparing the meat, a fight broke between us," said Wawira.
It was during the melee that she stabbed Mbaka in the abdomen.
Mbaka was rescued by his brother, who took him to the Embu Level 5 Hospital for treatment. The victim, however, died while undergoing treatment.
Postmortem indicated that Mbaka died of injuries in the abdomen.
Mr Leah Mati who led the prosecution prayed the court that Wawira was seeking a noncustodial sentence.
Her lawyer, Muthoni Ndeke, told Justice Lucy Njuguna that her client was remorseful.
Ndeke asked the court to issue a lenient sentence on Wawira, saying the suspect is her family's sole bread-winner, and that her children aged 17 and 10 have been suffering since she was taken into custody.
Justice Njuguna ordered that a pre-sentencing report be prepared and submitted to the court ahead of December 6, 2021 mention.