Gov't Opens New School In Nandi
The government has opened a new learning facility in Emgwen constituency for community use.
Kipkeibon Mixed Secondary School comes as a sigh of relief to students who have been covering an average of four kilometers to access the nearest secondary school.
The learning institution is expected to accommodate learners from several villages from humble background and also decongest the nearby overpopulated secondary schools.
The Sh25 million project funded by NG-CDF comprise of eight classrooms and several offices. It has already admitted the first batch of students.
Area Member of Parliament Alexander Kosgey asked parents to take children to the new school immediately.
"I heard the pleas of the parents and gave it an utmost priority, I am glad that finally, the school is ready for occupancy by our students," he said during the function.
Locals had petitioned the legislator three years ago to put up a school in the area to save their children from walking many kilometers to pursue education.
The MP said the new school was in line with the government's plan to expand existing infrastructure and build new schools in a bid to decongest learning institutions in the county.
"We have reduced the time and distance students used to get to school. I call upon local administrators to work closely with the community to ensure the school attracts more learners," he said.
Kapsabet Zone Curriculum Support Officer Jane Misoi who was present at the event, lauded the initiative saying it will contribute to government's 100 per cent transition to secondary education.
Parents present called upon education stakeholders to ensure they post in teachers registered by Teachers Service Commission.
"The school has about five teachers employed by the school board. We are calling upon the government to post in more teachers to ensure our students receive quality education," said Ruth Koech.
One of the students expressed her happiness noting that she can now pursue her dream of becoming a nurse.
"We can now learn without difficulties of being rained on or trekking for many kilometers to go to school. Our dream has come true," said Bernard Kiptoo.
Kirinyaga Man Kills wife, Four Children
A 35-year-old man who murdered his wife and four children turned himself to the Kirinyaga Police station.
Rukenya assistant chief Kenneth Murimi confirmed that the bodies were still at the scene when police visited.
The 35-year-old man identified as Paul Njuki, is still in police custody, assisting investigations.
The slain victims have been identified as wife Millicent Muthoni, 38, Nelly Wawira, 13, Gifton Bundi aged seven, five-year-old Sheromit Wambui and Clifton Njuk aged one.
Police went to the crime scene at around 2230hrs and found the scene intact.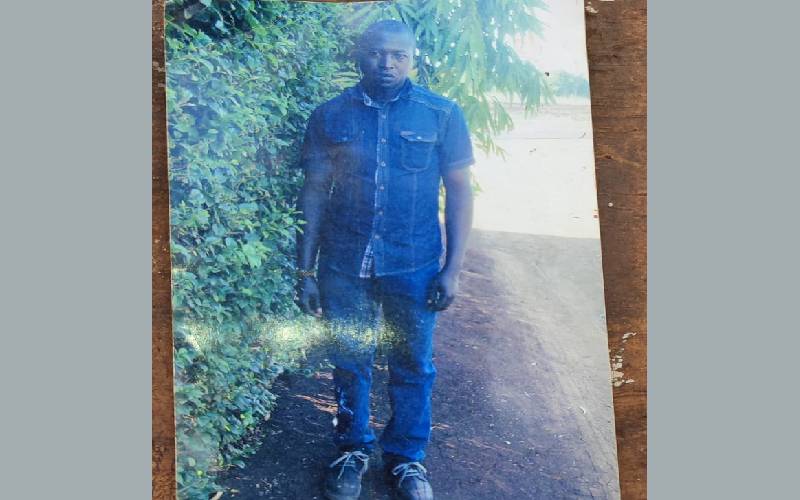 The bodies were in their beds, with multiple stab wounds on the heads.
Police stated that one murder weapon was retrieved.
The suspect is yet to lead the officers to where he claims he threw the axe he confessed he used to attack his family.
Efforts to remove the bodies to Kerugoya county mortuary are ongoing but the heavy rains made the roads impassable.
At some point, police said, the vehicles ferrying the bodies were stuck.
I Stabbed My Husband To Death – Woman Confesses To Court
Elizabeth Wawira, a middle-aged woman confessed to stabbing her husband to death on July 18, 2021.
 The woman who comes from  Embu on Thursday said she fatally killed Ngari Mbaka at their Ngiori Village home in Mbeere South following a drunken fight.
Mr Mbaka was confirmed dead at the Embu Level 5 Hospital a few days into his treatment.
Miss Elizabeth Wawira had earlier denied killing her spouse.
But, on Thursday, she notified the court that she wanted to change her plea, saying she'd entered into a negotiated agreement with the prosecution.
The accused told Embu High Court judge Lucy Njuguna that she did not intend to kill her partner, and that she accidentally stabbed him during a domestic fight.
Wawira said she and Mbaka were drunk during the dispute.
"On that day, my husband arrived home at 9:30pm. He handed over to me a few tomatoes and meat for dinner. As I was preparing the meat, a fight broke between us," said Wawira.
It was during the melee that she stabbed Mbaka in the abdomen.
Mbaka was rescued by his brother, who took him to the Embu Level 5 Hospital for treatment. The victim, however, died while undergoing treatment.
Postmortem indicated that Mbaka died of injuries in the abdomen.
Mr Leah Mati who led the prosecution prayed the court that Wawira was seeking a noncustodial sentence.
Her lawyer, Muthoni Ndeke, told Justice Lucy Njuguna that her client was remorseful.
Ndeke asked the court to issue a lenient sentence on Wawira, saying the suspect is her family's sole bread-winner, and that her children aged 17 and 10 have been suffering since she was taken into custody.
Justice Njuguna ordered that a pre-sentencing report be prepared and submitted to the court ahead of December 6, 2021 mention.