Kirinyaga Man Kills wife, Four Children
A 35-year-old man who murdered his wife and four children turned himself to the Kirinyaga Police station.
Rukenya assistant chief Kenneth Murimi confirmed that the bodies were still at the scene when police visited.
The 35-year-old man identified as Paul Njuki, is still in police custody, assisting investigations.
The slain victims have been identified as wife Millicent Muthoni, 38, Nelly Wawira, 13, Gifton Bundi aged seven, five-year-old Sheromit Wambui and Clifton Njuk aged one.
Police went to the crime scene at around 2230hrs and found the scene intact.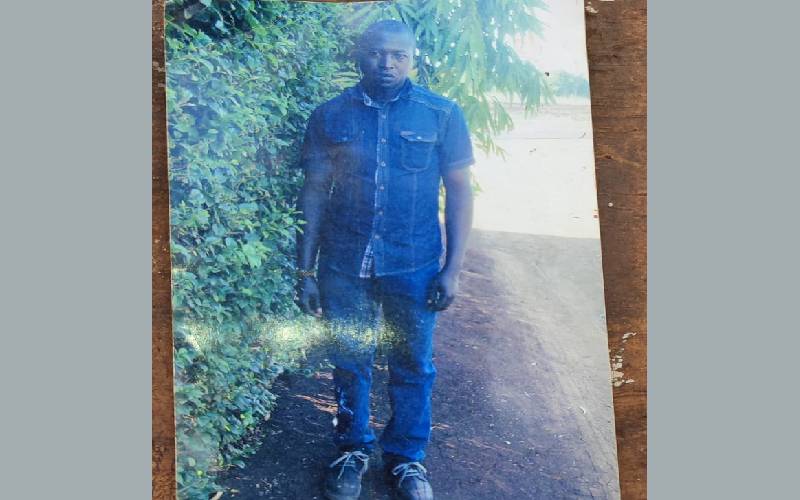 The bodies were in their beds, with multiple stab wounds on the heads.
Police stated that one murder weapon was retrieved.
The suspect is yet to lead the officers to where he claims he threw the axe he confessed he used to attack his family.
Efforts to remove the bodies to Kerugoya county mortuary are ongoing but the heavy rains made the roads impassable.
At some point, police said, the vehicles ferrying the bodies were stuck.
Anwar's Classic 1978 Car Still Goes Strong
For 44 years, Azar Anwar's BMW, number plate KRW 786 has been on the road. It is one of the oldest classic cars in the country.
It has been in the East African Mini Classic Rally besides comping kilometers in mileage. It is still going strong. Now, Anwar, one of the most decorated rally drivers in the country having won a number of top championships, wants his machine back on the race.
The BMW stands out as one of Azar's motorsport creations but this time on the classical side of the motor sport.
"The BMW is my creation and so far I have not found another one like it in the world…"
According to him, the car is a 1978 model which was sold in Kenya while still brand new. After years of use, it was dumped for 15 years after which he re-modelled it to fit its current state.
The car is a budget build; meaning it has been made out of locally sourced materials as this was relatively cheaper.
With three years of research and work time, the champion rally driver has been able to make several changes to the machine to qualify it as a classic car; all these to fit the rules for categorising it as one according to rally rules.
"This is a classic car. The way you see it, it is must have been produced before 1985 December. This is inclusive of the engines and transmitters. Because it's a unique car, I really struggled looking for the parts and also I had to create, design and engineer things to make it work. The reason I chose to build that car is because motorsport runs to rules. These are classic cars and classic rally favours cars with large engines," noted Anwar.
Classic cars are allowed to make some modifications but still maintain the classic standards.
Anwar goes ahead to state that he chose to sacrifice the size and weight of the car for power thus installing a 3.5-liter fuel injection engine whose cutoff date is before 1985.
He has incorporated stronger rims, stronger rally tires, rally seats and the roll cage plus suspensions and safety equipment.
Mohamed Maalim Replaces Natembeya As Rift Valley RC
Mohamed Ahmed Maalim has been transferred from Makueni to replace George Natembeya as Rift Valley Regional Commissioner.
Maalim was the County Commissioner for Makueni County.
The transfer comes after Natembeya announced his resignation on Wednesday as he steps out to focus on politics.
He will be contesting for the Trans Nzoia governorship.
Gilbert Kitiyo Benjamin from Mombasa takes over as the Makueni County Commissioner.
Natembeya has been re-deployed to the Nairobi Headquarters.
"I am on my way to Nakuru and will be meeting Natembeya at 11am today so that he hands over to me," Maalim said when reached for comment.
In the same changes, William Kangethe Thuku has been moved from Headquarters to take over as the Nairobi Regional Commissioner, Isaiah Aregai moves from Eastern to the Western region while Esther Wamuyu Maina moves from Western to Central region.
James Kyalo Kianda has been moved from Nairobi to the North-Eastern region while Evans Mong'are Achoki who has been serving as the Narok County Commissioner has been moved to the Eastern region, Wilfred Agage Nyanwanga and Nichodemus Ndalana have been redeployed to the Nairobi Headquarters from Central and North Eastern regions respectively.
In a statement from Interior Principal Secretary Karanja Kibicho, the transfers take effect immediately.
Kibicho said several County Commissioners have also been moved.
Rhoda Nyaboke Onyancha has been moved to Machakos from Taita Taveta, Abdulla Galgalo Hiddi from Embu to Nyeri, John Otieno Ondego from Machakos to Kakamega and Loyford Ephuntus Kibaara from Nyeri to Taita Taveta county.
Abdirisack Jaldesa has been moved from Samburu to Baringo county, Ahamed Omar Ahmed from Elgeyo Marakwet to Busia, Henry Orawo Wafula from Baringo to Samburu, Pauline Anyango Dola from Kakamega to Nyanza county while Jesse Ochillo Oyugi has been redeployed to the Nairobi headquarters from Vihiga County.
John Odhiambo Otieno who was the Senior Deputy County Commissioner in Samburu County has been moved to Vihiga while Eddyson Haro Nyale and Isaac Wanyonyi Masinde, who were Senior Deputy Secretaries at the OOP Headquarters, have been moved to Embu and Narok respectively.